Vision and Planning workshop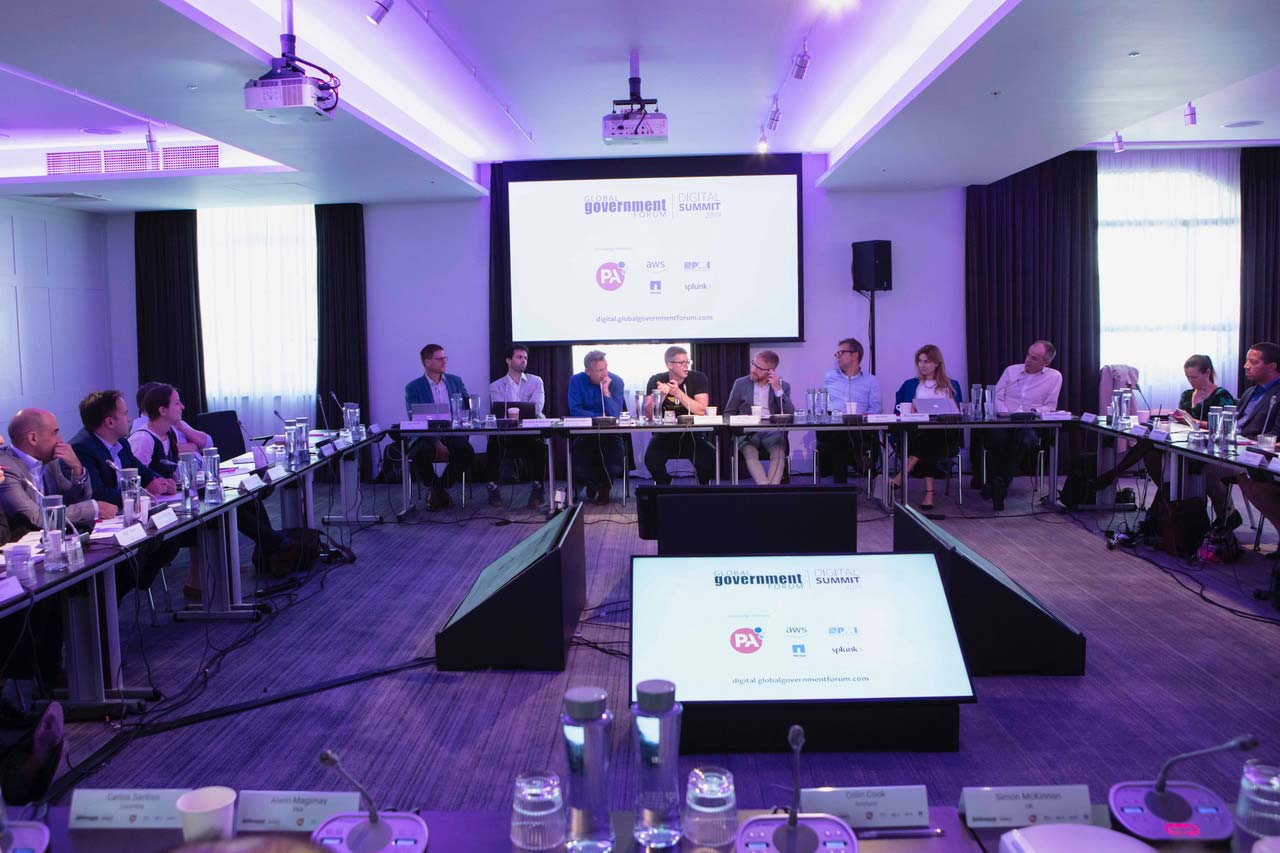 Addressing challenges shared by digital leaders around the world
This workshop helped participants tackle one of the key challenges identified in our first Digital Leaders report, and fostered the development of relationships, networks and projects to hasten progress over future years. We used the information gathered – including a survey of participants' views, and their comments during the 90-minute discussion – within our second Digital Leaders report.
Vision and planning
Wednesday 30 March 2022 (Online). 
Too often, national digital vision and strategy documents are vague and generic – setting out the goal of 'digitising government' without prioritising tasks, allocating funding, or detailing implications such as changed roles or responsibilities. Yet where these more difficult and controversial issues have not been addressed as the vision is developed, problems are bound to arise during implementation.
It is easy to understand why the digital leaders writing vision documents tend to skirt around some of these topics: few other senior officials want to hear that the changes required will be expensive, substantive and disruptive, that the digital centre will be taking new powers, or that departments will be subject to new targets and reporting regimes.
However, if those arguments aren't held – and won – at this early stage, then digital leaders can find themselves lacking the powers, resources and buy-in required to transform government. This session considered both the essential elements of an effective digital transformation strategy, and the ways in which digital leaders can win the buy-in, engagement and support of departmental chiefs and the heads of other professional functions.
Introduction and Welcome
11:30 UTC
[19:30 Sing / 13:30 CEST / 12:30 BST / 06:30 EST]
Facilitated by Matt Ross, Kevin Cunnington will welcome participants and brief them on the Global Digital Leaders Study, specifically the findings on Vision and Plan
[30 minutes]
Session A: Capabilities
12:00 UTC
Karen Kee, Deputy Director, Government Technology Agency, Smart National Digital Government Office, Singapore and Simon Willis, Vice President, Public Sector Innovation, Mastercard will each make a short presentation, followed by group discussion
[75 minutes]
Refreshment / Lunch Break
Session B: Methods
14:15 UTC
[22:15 Sing / 16:15 CEST / 15:15 BST / 09:15 EST]
Siim Sikkut, Former Government Chief Information Officer, Estonia and Sohail Carim, Expert Solutions Manager, SAP will each make a short presentation, followed by group discussion
[75 minutes]
Conclusions and summary
15:30 UTC
Summary, thanks and next steps
[30 minutes]
Luxmore Edwards
Director of Information Technology, Ministry of Information, Broadcasting, Telecommunications and Information, Antigua and Barbuda
Daniel Knight
Director of e-Government, Ministry of Information, Broadcasting, Telecommunications and Information, Antigua and Barbuda
Guido Picus
Program Lead, Futura Lab, Aruba 
Juan Pablo Pazos
President of Mesas Sectoriales SENA, Colombia 
Lana Belas
Head of Project Management and Digital Society Development Service, Sector for Security and Coordination of Digital Society Development, Central State Office, Croatia
Jasna Sajko
Head of Sector, Digital Society Registry and Database Development Service, Central State Office, Croatia
Branka Vuk
Head of Sector for Security and Coordination of Digital Society Development, Central State Office, Croatia
Siim Sikkut
Former Government Chief Information Officer, Estonia
Kevin Cunnington
Former Director General, Government Digital Service, United Kingdom and Advisor, Global Government Forum
Matt Ross
Contributing Editor, Global Government Forum
Barna Gaál
Deputy CIO of Hungary and Head of E-Administration Unit, Ministry of Interior, Hungary
Íris Huld Christersdóttir
Specialist in Innovation, Ministry of Finance and Economic Affairs, Iceland
Vinay Thakur
Chief Operating Officer, National e-Governance Division, India 
Gatis Ozols
Deputy State Secretary on Digital Transformation Issues, Electronic Government Department, Ministry of Environmental Protection and Regional Development, Latvia
Arūnas Cijūnaitis
Director of Digital Agenda Department, Ministry of the Economy and Innovation, Lithuania
Simon Willis
Vice President, Public Sector Innovation, Mastercard 
Grant Johnstone
Vice President, Enterprise Development (Government Centre of Excellence – Global Head of Digital Country Plans and Partnerships), Mastercard
Sohail Carim
Expert Solution Manager, SAP
Karen Kee
Deputy Director of the Government Technology Agency, Singapore
Kendrick Lee
Director of the National Digital Identity (Singpass) programme, Government Technology Agency (govtech), Singapore
Mstyslav Banik
Director of eServices Development Directorate, Ministry of the Digital transformation, Ukraine
Dan Brember
Head of Policy and Strategy GOV.UK, Government Digital Service, United Kingdom
Rhiannon Lawson
Head of Standards, Centre Public Digital Services, Wales
Tiago C. Peixoto
Senior Public Sector Specialist, World Bank Group