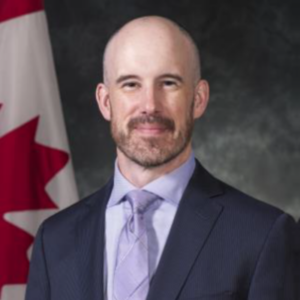 We look forward to welcoming digital leaders from across the world, including from Germany, the USA, Brazil, Azerbaijan, Iceland, and the UK, to speak at AccelerateGOV here in Ottawa.  
I'm so excited to host such an influential group of experts in Ottawa. These digital leaders will be sharing insights at the AccelerateGOV conference, providing a wonderful opportunity for public servants to discover how public service leaders around the world are realizing the potential of digital – and addressing the challenges we face in common. I encourage all public servants to register for this fascinating conference.
Stephen Burt, Chief Data Officer, Government of Canada
Agenda
Bringing together public service leaders from around the world, AccelerateGOV explores how public servants in all relevant disciplines and roles can best promote digitalization and transformation
Agenda 2023
3 October
All times provided are local (Ottawa, EST)
Keynote Address
Clare Martorana
Federal Chief Information Officer, United States of America
Knowledge is power: deploying data
Speakers:
Nadia Ahmad
Chief Data Officer & Head of Evaluation, Global Affairs Canada
Alexandra Dykes
Director of Performance and Oversight, Information and Data Governance, Data and Digital Policy Sector, Treasury Board of Canada Secretariat, Canada
Gayan Peiris
Head of Data and Technology, Chief Digital Office, United Nations Development Programme
Theme: Data technologies and management
Today's information management technologies offer huge opportunities in government. Data has enormous potential to improve the analysis of social, economic and environmental challenges…
Train and explain: digital skills for everyone
Speakers:
Kevin Cunnington
Former Director General, Government Digital Service (GDS), United Kingdom, and Expert Advisor, Global Government Forum
Vigdís Jóhannsdóttir
Chief Marketing Officer for Digital Iceland, Ministry of Finance and Economic Affairs, Iceland
Theme: Skills for innovation
When in 2013 Kevin Cunnington became Director General of Business Transformation at the UK's Department for Work and Pensions, he soon realised he'd make slow progress…
Automation for the people: using rPA in public service
Speakers:
Kathleen Butler
Director General, Digital Services Directorate, Assessment, Benefit, and Service Branch, Canada Revenue Agency
Elise Legendre
Chief Data Officer, Agriculture and Agri-Food Canada
Amira Musse
Director, Strategy and Innovation, Finance and Procurement Services, Natural Resources Canada
Barna Gaál
Head of International Relations Office, Digital Hungary Office
Kyle Thomas
Global Industry Leader, Public Sector Regulatory Agencies, Appian
Knowledge Partner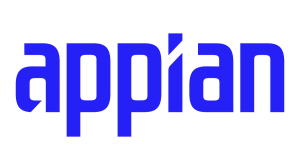 Theme: Artificial Intelligence and automation
While Artificial Intelligence algorithms evolve over time –making their operation unpredictable  and sometimes opaque– robotic process automation is a much more…
11:00 – 11:50
Impact session:

Private Cloud, Multi Cloud and Hybrid Cloud solutions for an agile Digital Government
As the Canadian government shifts from a cloud first policy to cloud smart, public sector organizations need to think about the best approach when transforming to digital solutions. This impact session with Equinix will provide you with the information you need to ensure your organization is using the right mix of technology – whether public cloud, private cloud, on-prem or hybrid.  Join this session to get insight on how these different solutions can be integrated to create the agile and flexible digital platform that is needed for a modern digital government.
If you would like to attend this session please email Brett Alderton-Green at [email protected]
Knowledge Partner
Applying AI intelligently: use cases and risk management
Speakers:
CHANG Sau Sheong
Deputy Chief Executive, Government Technology Agency, Singapore
Benoit Deshaies
Director, Responsible Data and Artificial Intelligence, Office of the Chief Information Officer, Treasury Board of Canada Secretariat
Brian Epley
Principal Deputy Chief Information Officer, Department of Energy, United States of America
Ima Okonny
Assistant Deputy Minister and Chief Data Officer, Employment and Social Development Canada
Trent Gray-Donald
Distinguished Engineer, IBM Data and AI
Knowledge Partner
Theme: Artificial Intelligence and automation
Artificial Intelligence technologies have huge potential to assist public servants – guiding decision-making, supporting analysis and targeting…
Data and you: what Canada's new Data Strategy means for public servants
Speakers:
Stephen Burt
Chief Data Officer of Canada
Tom Dufour
Director General, Strategic Data Management, Statistics Canada
Kara Beckles
Chief Data Officer, Privy Council Office, Canada
Michael Langton
Strategy Lead, Advanced Analytics and Artificial Intelligence, Converge Technology Solutions
Knowledge Partner

Theme: Data technologies and management
Canada's data strategy for the federal public service envisages a data-powered future, with implications for most public servants. It explains, for example…
Serving every citizen: adoption and accessibility in online services
Speakers:
Vigdís Jóhannsdóttir
Chief Marketing Officer for Digital Iceland, Ministry of Finance and Economic Affairs, Iceland
Mark Vermeer
Director Digital Government, Ministry of the Interior and Kingdom Relations, Netherlands
Ashley Belanger
Director, Digital Credentials, Treasury Board of Canada Secretariat
Theme: Public adoption of digital services
Digital technologies have the potential to improve service delivery for everyone. But if careful attention is not paid to inclusiveness…
Transforming together: managing and commissioning digital projects
Speakers:
Marc Brouillard
Chief Digital Officer, Department of Fisheries and Oceans, Canada
Sylvain Bélanger 
Executive Director and Chief Information Officer, Information Management and Technology Directorate, Treasury Board of Canada Secretariat
Anthony Sheehan
Chief Digital Officer, Courts Administration Service Canada, Canada
Theme: Smarter procurement and project management  
Public servants working in fields such as finance, procurement and project management play as critical a role in transformation programmes as…
Safe investments: cyber-security as a catalyst of business transformation
Matt Davies
Chief Technology Officer, Shared Services Canada
Ann Dunkin
Chief Information Officer, Department of Energy, United States of America
Karl Hoods
Group Chief Digital and Information Officer, Department for Energy Security & Net Zero and Department for Science, Innovation & Technology, United Kingdom
Matthew Leach
Hewlett Packard Enterprise
Knowledge Partner

Public servants often struggle to secure capital investment to improve staff tools, strengthen back office systems and bolster service delivery. Elected leaders and service managers are…
A helping hand: access for all
Speakers:
Angela Copeland
Chief Information Officer and Assistant Deputy Minister, Ontario Ministry of Health and Ministry of Long-Term Care, Canada
Dr Inshan Meahjohn
Chief Executive Officer, National Information and Communication Technology Company Limited (iGovTT), Trinidad and Tobago
Theme: Public adoption of digital services
Many of those most dependent on the public sector face particular barriers to accessing digital services, with older, poorer and more remote communities often lacking the necessary skills confidence or tools…
Adapt to serve: supporting public sector innovation
Location: Room Canada Hall 1
Speakers:
Franco Chirichella
President and Chief Executive Officer, Innovapost Inc., and Chief Digital Officer, Canada Post
Brandon Lee
Director General, Grants and Contributions Transformation Bureau, Global Affairs Canada
Innocent Muhizi
Chief Executive Officer, Rwanda Information Society Authority, Rwanda
Theme: Skills for innovation
In today's turbulent, fast-changing world, organisations thrive when they draw on the expertise and enthusiasm of every staff member, empowering people to recreate policies…
Attracting an audience: the power of user-centred design
Speakers:
Christine Bellamy
Director, GOV.UK, Government Digital Services, United Kingdom
Ryan Hum
Chief Client Experience Officer and Associate Assistant Deputy Minister, Citizen Service Branch, Employment and Social Development Canada
Aaron Jaffery
Director General, Service Experience Design and Delivery, Service Canada
Katja Väänänen
Head, Digitalization Unit, Public Sector ICT Department, Ministry of Finance, Finland
Andrew Lewandowski
Digital Experience Advisor to the Federal Chief Information Officer, Office of Management and Budget, Executive Office of the President, United States of America

Mark Sullivan
Strategic Lead, Digital Identity, Canadian Bank Note Company
Knowledge partner:
Theme: Public adoption of digital services
Digital services become popular and widely-adopted when they are easy to use, save citizens time, and improve the quality  of service… 
Women's Network launch event
Established by Global Government Forum, the Global Government Women's Network is a community of women in civil and public services around the world. The network will bring members together to advise and support each other as they navigate their careers and to help ensure that women in government enjoy the same respect, opportunities and influence afforded their male colleagues and have an equal voice in decision making
Speakers:
Nadia Ahmad
Chief Data Officer & Head of Evaluation, Global Affairs Canada
Vidya Shankarnarayan
Assistant Deputy Minister and Chief Information Officer, Agriculture and Agri-Food Canada
Mehnaz Tabassum
IT Project Manager, Corporate Services Sector, Treasury Board of Canada Secretariat
Noreen M. Hecmanczuk
Senior Advisor to the Federal Chief Information Officer,
Office of Management and Budget, Executive Office of the President, United States of America
Across and beyond government: working in partnership for the public
Location: Room Canada Hall 1
Speakers:
Dorothy Eng
Executive Director, Code for Canada
Isabelle Tanguay
Chief Information Officer and Director General, Information Management and Technology Directorate, Department of Finance Canada
Paul N. Wagner
Deputy Chief Information Officer, Treasury Board of Canada Secretariat
Noreen M. Hecmanczuk
Senior Advisor to the Federal Chief Information Officer,
Office of Management and Budget, Executive Office of the President, United States of America
Michael Kolm
Partner, Government and Public Sector, EY
Theme: Open policymaking and shared service delivery
The era of stand-alone, 'vertical' public services, provided by organisations operating in glorious isolation, is coming to an end. To meet people's…
Cyber-security: a task for every public servant
Speakers:
Nadine Boudreau-Brown
Director General, IT Transformation and Modernization Services, Agriculture and Agri-Food Canada
Simon Llewellyn
Director, Security Architecture, Canadian Cyber Security Centre
Owen Lamb
Cybersecurity Specialist & Sales Engineer Leader, Rubrik
Governments are experiencing a rapid rise in cyber attacks, with one report finding a 95% increase during 2022. Many are designed to extract money – either via infesting public systems with…
Too clever by half? Deploying AI in the public sector
Speakers:
João Dias
President, Administrative Modernisation Agency, Portugal
Joel Martin
Chief Digital Research Officer, National Research Council Canada
Vidya Shankarnarayan
Assistant Deputy Minister and Chief Information Officer, Agriculture and Agri-Food Canada
Eric Hysen
Chief Information Officer, Department of Homeland Security, United States of America
Brian Mycroft
Chief Technologist, Federal Government, National Security and Defence, Amazon Web Services Canada
Knowledge partner
Theme: Artificial Intelligence and automation
Over recent years, public service leaders and technologists have been considering whether and how to deploy Artificial Intelligence in…
Planning for uncertainty: a new approach to project management
Speakers:
Scott McNaughton
Director, Digital Investment Office,  Government of British Columbia
Mehnaz Tabassum
IT Project Manager, Corporate Services Sector, Treasury Board of Canada Secretariat
Len Bastien
Senior Assistant Deputy Minister, Treasury Board of Canada Secretariat
Theme: Smarter procurement and project management  
Traditional public service business planning, spending approval and project management processes typically require planners to define at…
Staying close remotely: how to make hybrid working a success
Speakers:
Mackenzie Lambe
Chief Information Officer, Environment and Climate Change Canada
Darcy Pierlot
Chief Information Officer, Immigration, Refugees and Citizenship Canada
The pandemic prompted a wholesale shift to remote working, and the world of work will never be the same again. People now expect to split their time between office and…
Equipping public servants to succeed
Speakers:
Meagan Collins
Chief, Enterprise Information Management, Corporate Services Sector, Treasury Board of Canada Secretariat, Canada
Karl Hoods

Group Chief Digital and Information Officer, Department for Energy Security & Net Zero and Department for Science, Innovation & Technology, United Kingdom
Erica Ren

Chief Data Officer, Immigration, Refugees and Citizenship Canada
COO, CDS, Treasury Board of Canada Secretariat
Director, Treasury Board of Canada Secretariat
"Public servants face ongoing challenges accessing the tools necessary to do their jobs," says Canada's data strategy for the federal public service. While governments have invested in public-facing services…
Incentivising alignment: forging a united leadership team
Speakers:
Liz McKeown
Executive Director, Digital Talent and Leadership Sector, Treasury Board Canada Secretariat, Canada
Honey Dacanay
Director General, Digital Policy, Treasury Board of Canada Secretariat
Chris Thorn
Chief Digital Officer, Digital, Data & Technology Services, Department for Environment, Food and Rural Affairs (DEFRA), United Kingdom
Theme: Open policymaking and shared service delivery
Cross-government initiatives can fall flat when organisational leaders have diverging priorities, so some governments are introducing reforms to align their…